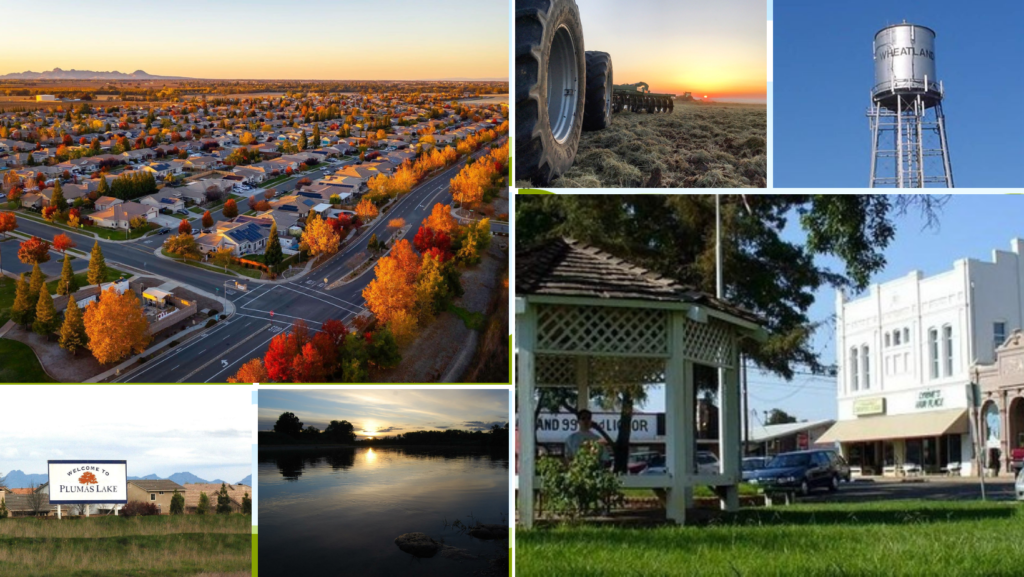 Yuba County's 4th Supervisorial District includes the communities of Arboga, Plumas Lake, the City of Wheatland, and surrounding areas. Map of Yuba County Supervisorial Districts
Population & Size: At the 2020 census, District 4 had 16,288 residents with ~12,500 (75%) people living in the Plumas Lake and Arboga Areas (~4400 in Arboga/North PL and ~8100 in South PL), ~3700 (22%) people living in the City of Wheatland, and ~400 (2%) living in rural areas around Wheatland. The District is the second largest in Yuba County, by area, covering about 56 square miles.
Recreation & Entertainment:  Outdoor recreation opportunities abound in the district as it includes the Bear and Feather Rivers.  In addition, the Toyota Amphitheater, which is the primary outdoor concert venue in the Sacramento region, and the Hard Rock Hotel and Casino, are both located in the District and provide substantial entertainment options.  Bishop's Pumpkin Farm is also located in the District and is enjoyed by hundreds of thousands of visitors annually.